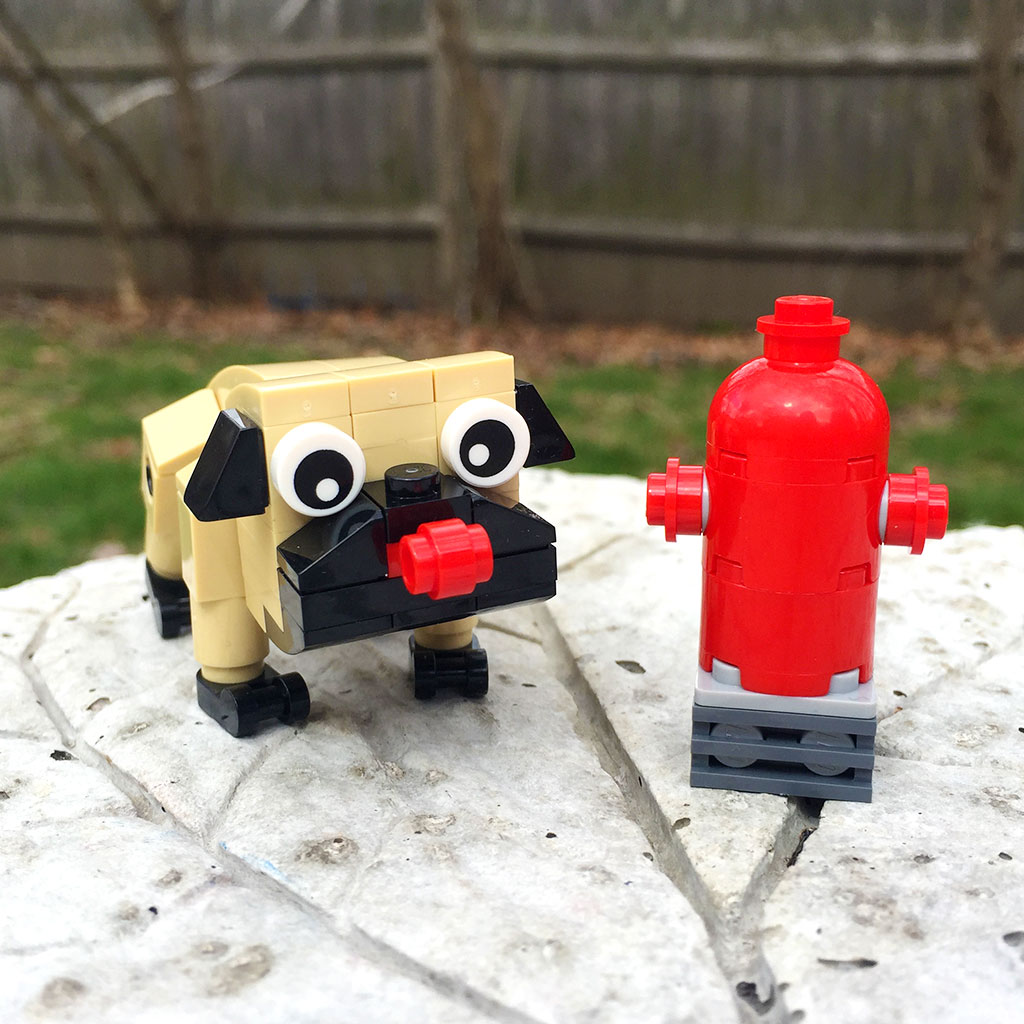 Join us for this one time event where we build Pug the sweet, inquisitive canine.
How will it work? Once registered, the pieces for this build will be mailed to your home.
Yes, you read that correctly!
You will keep the instructions and Lego pieces to add to your own collection!
The structure of the class will mimic our in-person classes: We will start with a short story about dogs and move into building Pug. The teacher (Miss Lisa) will follow the instructions and show students piece by piece how to create this pooch. Follow along with her or build at your own pace. Once the build is complete, students can show each other their creations or grab some additional Lego bricks (not included) from their home collections and inspire each other to keep building!
As this will be our first online class, we would ask all participants to come prepared to be patient and flexible.
Cost: $32
Who: Lego lovers currently in 1st – 4th grades
---
Additional Information:
Registration closes on Sunday 5/3 at 11:59pm. We need ample time to ensure you receive your Legos by mail.
All Lego pieces are new and will arrive in a factory sealed polybag. It will be shipped to your home in a padded envelope.
A valid email address will be be required for registration as the link to join will be sent prior to class start time.